Top Ten Tuesday is an original feature/weekly meme created by The Broke and the Bookish.
Every once in a while I participate in this one when I either
1) Like the theme, and/or 2) Have the time!
Top Ten Books on my Spring TBR!
I know this is a really old topic, but I couldn't use my computer to do it before, so I'm doing it now!
And don't you want to see the pretties?
1) A COURT OF WINGS AND RUIN by Sarah J. Maas
Out May 2, 2017
I am getting ready to start the series soon, binge reading the first two before the finale comes out, that way I get the whole series in one wildfire weekend. Fantasy, strong female leads, steadily gorgeous covers, it's no wonder this series is so popular.
2) THE FLAME IN THE MIST by Renée Ahdieh
Out May 16, 2017
1) Renée Ahdieh, acclaimed author of THE WRATH AND THE DAWN!!
2)
Mulan!!!
3) That Cover!!!
3) VIOLET GRENADE
by Victoria Scott
Out: May 16th, 2017
I've fallen in love with Victoria Scott's writing, and this book promises to be gritty, with moments that feel like fantasy even though it's a contemporary piece. And the cover is just completely stunning!!
4)
AVENGED by Amy Tintera
Out May 2, 2017
Bonnie suggested I read the first book in this series, RUINED, and I was surprised at how much I LOVED it. I am so excited for AVENGED, the series has a great balance of intrigue, romance and badassery.
5) THICK AS THIEVES
by Megan Whalen Turner
Out May 16th, 2017
My friends, I don't know if you know about The Queen's Thief series, but educate yourselves before May 16th! I have been reading this series since I was in middle school, it's the first book I ever wrote fanfiction about. Intense character development, mystery and political intrigue and gorgeous writing. I just can't . . . my feels.
6)
SONG OF THE CURRENT by Sarah Tolcser
Out June 6th, 2017
A magical world along river waterways. A girl who wants to take her destiny in her own hands. THE SONG OF THE CURRENT has the makings of everything I love in a romantic fantasy.
7) WHEN DIMPLE MET RISHI by Sandhya Menon
Out May 30th, 2017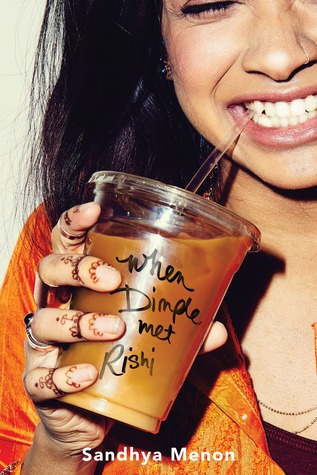 I've been getting more and more into contemporary fiction and this YA romantic comedy featuring two Indian-American teens looks so sweet and different!
8)
THE SHADOW CIPHER by Laura Ruby
Out May 16th, 2017
Aside from the gorgeous cover, I'm a sucker for any book embedded with puzzles! And this one contains a puzzle to be solved amid the glimmering city of New York. The summary sounds so detailed it gives me goosebumps!
9) WANT by Cindy Pon
Out June 13th, 2017
Futuristic, a world where the rich get to buy longer lives while the poor suffer. A main character who infiltrates his enemies but finds that such tasks are not so black and white. SIGN. ME. UP.
10)
OBSIDIAN AND STARS by Julie Eshbaugh
Out June 13, 2017
I flew through IVORY AND BONE last year. The PRIDE AND PREJUDICE inspired tale is breathtaking and dove right into my heart. I can't wait to time travel into an earlier time with OBSIDIAN AND STARS.
What books are you excited to read this spring???
^_^