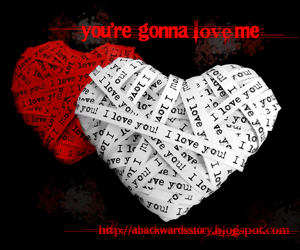 A sneak peek now, a full review when the book releases!
(Basically, it's a feature to squee about books I really love that aren't coming out anytime soon.
It's way too early to review them, but not too early to tell you to start salivating and adding it to your TBR List!)
I feel so incredibly fortunate and blessed to bring you this post today, my friends!
You may recall that last year, CARAVAL by Stephanie Garber was
one of my favorite books of 2017
.
Here's my review--complete with a design vlog
!
I've been anticipating the sequel, LEGENDARY, for a long time. I had a hint of where the book would go after the ending of CARAVAL, and I knew we were leaving the story of one sister and jumping to another. But what else? I couldn't wait to find out.
Normally, I do this sort of post a few months out and just review when we're close to release, like now. (LEGENDARY comes out on May 29th, only a month away!) This one is going to be hard to do a full review of, however, because SO MANY SPOILERS. So instead, I want to give you the essence of what makes this book so amazing. You're really going to want to TBR this series if you haven't begun it yet!
And YOU GUYS. I don't know how she did it. I don't know what magic sauce Stephanie Garber is made out of. But somehow, someway, I like LEGENDARY even MORE. It's so rare for a favorite book to top a previous favorite book. CARAVAL was such a strong debut, and LEGENDARY is even better.
I am still enamored with Garber's writing style. I love the way you can practically touch everything, the way you can visualize dripping smiles and delicate dresses. I forgot how much I love her WRITING and the way she can make even the ordinary and mundane seem magical through words alone. Here are just a couple of sentences that brought this world so fully to life for me:
"The air tasted like wonder. Like candied butterfly wings caught in sugared spiderwebs, and drunken peaches coated in luck." (Page 87, US e-ARC edition)
"Above his head the sky had changed, filling with ribbons of bruised clouds that made it look as if night had fallen backward, instead of moving forward the heavens appeared to be shifting towaard the sunset, to a time when there weren't any spying stars, leaving them unwatched and alone in the cursed garden." (Page 271, US e-ARC Edition)
I could go on and on forever.
I truly didn't think I would like LEGENDARY as much because I didn't like Donatella as much in the first book as I did her sister, Scarlett. But oh, how Tella has endeared herself to me and fallen into my heart! CARAVAL is back, but everything is different now, and it's not anyone's first roadshow anymore. We get more of the inner workings, and we interact more with the people behind the scenes. There is still a mystery around Legend, and now, there's also a mystery that involves dangerous mythology -- and we're introduced to it very early on:
"They said his kiss had been fatal to all but [his one true love]--his only weakness--and as he'd sought her, he'd left a trail of corpses." (Page 29, US e-ARC edition)
LEGENDARY was everything I wanted and more. I really can't even form words right now. LEGENDARY is already one of my favorite books of 2018, and we're not even halfway through the year. I will read anything Garber publishes and can't wait to pick up her next title!
Here's a summary to tide you over until this one releases!
Title: LEGENDARY
Author: Stephanie Garber
Release Date: Out May 29, 2018

Publisher: Flatiron Books // Macmillan


SUMMARY:

A heart to protect. A debt to repay. A game to win.

After being swept up in the magical world of Caraval, Donatella Dragna has finally escaped her father and saved her sister, Scarlett, from a disastrous arranged marriage. The girls should be celebrating, but Tella isn't yet free. She made a desperate bargain with a mysterious criminal, and what Tella owes him no one has ever been able to deliver: Caraval Master Legend's true name.

The only chance of uncovering Legend's identity is to win Caraval, so Tella throws herself into the legendary competition once more—and into the path of the murderous heir to the throne, a doomed love story, and a web of secrets…including her sister's. Caraval has always demanded bravery, cunning, and sacrifice, but now the game is asking for more. If Tella can't fulfill her bargain and deliver Legend's name, she'll lose everything she cares about—maybe even her life. But if she wins, Legend and Caraval will be destroyed forever...

Welcome, welcome to Caraval . . . the games have only just begun.


Will you be reading this when it comes out!?