Top Ten Tuesday is an original feature/weekly meme created by The Broke and the Bookish.
Every once in a while I participate in this one when I either
1) Like the theme, and/or 2) Have the time!
Top Ten Books on my Spring TBR!
This week's Top Ten Tuesday is one of our FAVORITES. Every season, we LOVE picking out the top books we're excited to read coming up!!!!
We can't wait to see what you guys are excited to read for in case we've overlooked it, so make sure to share your links this week, okay!?
We narrowed it down to 15 each, but it was still really hard and we had to cut books we're dying for off the list!
In order of publication
(Featuring releases from March 21st until June 21st, the official spring season!)...
1) ICE WOLVES by Amie Kaufman
Out March 27, 2018
Elemental magic and a gorgeous cover? Already sold. Middle-grade from Amie Kaufman? Okay, let's go! Twins? ALL RIGHT!!!! Do I need to know anything else about this book? IT WILL BE MINE.
2) ARU SHAH AND THE END OF TIME by Roshani Chokshi
Out March 27, 2018
I'm actually reading an advance copy of this right now, so you're going to be hearing a lot more about it when it releases later this month! I'm really excited that Rick Riordan is creating a line written by #OwnVoices authors to bring new mythology to young readers. And I adored her YA novel THE STAR-TOUCHED QUEEN, so I'm ready for this book to give me all the feels!
3) FIRE DANCE by Ilana C. Myer
Out April 10, 2018
I never heard about this book or author before the ARC slipped my way, but that cover made me sit up and take notice immediately! I've also been looking for great new fantasy to read in the adult section, things that can be compared to UPROOTED by Naomi Novik and THE QUEEN OF BLOOD by Sarah Beth Durst and THE BEAR AND THE NIGHTINGALE by Katherine Arden and CITY OF BRASS by S.A. Chakrabortty and THE WAKING LAND by Callie Bates and A DARKER SHADE OF MAGIC by V.E. Schwab. I'm hoping FIRE DANCE is a book I can add to that line-up!
4) ALLIED by Amy Tintera
Out May 1, 2018
I am so excited!!! I loved loved LOVED the first book in this trilogy, RUINED. The ending was INSANE and the wait to AVENGED killed me. And THEN I didn't even have time to read it, and when I did, it was close enough to this release that I might as well wait, because why suffer that heartache again when I can gulp this whole series down? I have serious grabby hands for this book!
5) THE SMOKE THIEVES by Sally Green
Out May 1, 2018
I've never read Sally Green before, even though I know her Half Bad series is really popular. But this new series sounds FANTASTIC. I am all in for high fantasy, especially in YA. This sounds like it has the grit and meat I love so much!
6)
A COURT OF FROST AND STARLIGHT by Sarah J. Maas
Out May 1, 2018

I think just about the entire YA community is excited for this one. ACOTAR is one of my favorite series, and I am really curious to see where the next two books will take us. I'm really excited that this title will start giving us those hints!
7) BOOKISH BOYFRIENDS by Tiffany Schmidt
Out May 1, 2018
Tiffany Schmidt is local, and I love her and her books. Her new YA title is contemporary, and every time she talks about it, I just get more excited! It's about a girl who gets crushes on guys in books, especially from literary classics, and expects that guys should be like that in real life, too. A small aspect of it reminds me of BOOKISHLY EVER AFTER by Isabel Bandeira, which I loved. Turning to YA to find the way to real-life love interests? So cute!
8)
THE SURFACE BREAKS by Louise O'Neill
Out May 3, 2018

Gorgeous cover? Check! Retelling of one of my all-time favorite tales,
The Little Mermaid? Check!
Okay, this book is meant to be mine!
9) THE QUEEN OF SORROW by Sarah Beth Durst
Out May 15, 2018

It was hard for me to choose only ONE book by Sarah Beth Durst coming out this spring, because I also wanted to talk about her middle-grade novel THE STONE GIRL'S STORY, out in April, but I'm more excited for this book by her. The Queens of Renthia series is fantastic, and I am so ready to return to this world! It's a great adult fantasy series (with crossover YA appeal).
10)
FURYBORN by Claire Legrand
Out May 22, 2018
Claire is local, and I've met her so many times over the years. She's so sweet, and always talks about the book baby of her heart. THIS IS THE BOOK BABY OF HER HEART. I am so excited for her that it will finally be published--and that the YA book community is losing its mind over wanting this book. I AM SO HAPPY FOR HER...AND YOU WILL WANT THIS BOOK.
11) FROM TWINKLE, WITH LOVE by Sandhya Menon
Out May 22, 2018
WHEN DIMPLE MET RISHI was super cute and fun when I read it last year, and I love that some of the secondary characters from that book will be main characters in this one. I am so ready to reunite with everyone!
12) LEGENDARY by Stephanie Garber
Out May 29, 2018
CARAVAL was one of my favorite YA novels of 2017. I adored it, and I am so excited to dive into LEGENDARY. Plus, final book in the series! It's only a duology, whoot, whoot! *grabby hands*
13) ON THE COME UP by Angie Thomas
Out June 5, 2018
THE HATE U GIVE made so many important waves when it debuted in 2017 and has spent a year on the New York Times Best Sellers List--and deservedly so! I'm especially excited to read her sophomore novel, ON THE COME UP, because I love books with a music influence, especially when the artist has to rise against stacked odds. One of my favorite contemporary genres, and this one sounds incredible!
14) CITY OF BASTARDS by Andrew Shvarts
Out June 5, 2018
Last year, ROYAL BASTARDS by Andrew Shvarts was a big surprise for me. I didn't expect to enjoy it so much, or for the book to end with favorite characters being ones who didn't initially impress me. I've been itching to get my hands on this sequel and find out what happens next!
Also? If you like SIX OF CROWS by Leigh Bardugo, you're really going to like this world as well! I didn't understand why the two were compared to one another when I read the summary, but after reading the book, I definitely agree (And if you've seen my review, you already know why!)
15) BRUJA BORN by Zoraida C
ó
rdova
Out June 5, 2018
The sequel to LABYRINTH LOST is coming soon, and I'm so excited to return to this world! I adore Zoraida and all of her books, and can't wait to return to her writing once more!
1) ARU SHAH AND THE END OF TIME by Roshani Chokshi
Out March 27, 2018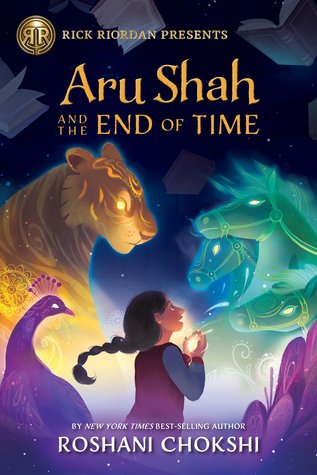 I am a grown woman and I am so excited about this middle grade novel from Roshani Chokshi that I squeal like it's christmas morning if I think about it for too long. A story where the fantasy is a consequence of the main character's lies . . . yes . . .I'm such a sucker for a main character who doesn't necessarily start out making the best choices but is also immediately easy to relate to. Who hasn't at least been tempted to spin a white lie or two to fit in with peers after all. But god I am so excited to soak up the fantasy aspects inspired by Hindu and Indian culture. It's going to be beautiful, and god let us all just heart eye the cover till the end of time.
2) DREAD NATION by Justina Ireland
Out April 3, 2018
This is . . . well . . . it's a badass female lead to start with, but omg so much more. I mean it's fantasy with zombies and I'm sure there's going to be glorious action scenes. But it's also part like . . . historical fiction . . .imagining if the civil war got derailed by the rise of the dead. I just think that's such a brilliant way to approach history and talk about issues that are still haunting us as much now as they did at that time. I'm ready for it, my preorder confirmation code mocks me from my email, and I want it in my hands right now. You should too.
3) DEFY THE WORLDS by Claudia Gray
Out April 3, 2018
The first book in this series, Defy the Stars is one of those books I loved and I don't understand why it didn't get more praise. I am so so picky with my sci fi feeling adventures and the world Gray creates here is just the right cocktail of everything that appeals to me. Smart but imperfect badass female lead, intelligent AI that is confused and searching and panicked about the fact that he is searching. Plot twists and sacrifices. I am so ready to jump back in and be swept away into space.
4) ACE OF SHADES by Amanda Foody
Out April 10, 2018
Amanda Foody is trying to murder me with exquisite plots, like it's really that simple. I haven't even recovered from her debut Daughter of the Burning City and here she comes with this las vegas gritty adventure with crime and tension and THIS COVER ALONE WILL END ME I SWEAR. Buckle up friends who like the kind of plots that are thick with both external action and "oh my god these characters are only talking but I feel like my soul is going through a triathalon" internal action.
5) YOU GO FIRST by Erin Entrada Kelly
Out April 10, 2018
Hi have you read Erin Entrada Kelly's newberry award winner Hello Universe? If you haven't I'm judging you a little bit and you should probably fix that, but you should also get ready for her new release You Go First. A book with this name on it is sure to tug at your heartstrings and god Erin is so so good at making me nostalgically recall experiences I had as a middle grader and how I saw the world at that time in my life. She's fantastic, and this book is going to be fantastic.

6)
ASH PRINCESS by Laura Sebastian
Out April 24, 2018
Political intrigue, vengeance, plans that go backwards and forwards and upside down when emotions get involved . . . count me in. This is my kind of story. I love it when I get to fall into a character and wonder who they are going to trust, who has their loyalty, and how much consequence will their heart have to bare as they chase down their desired outcome.
7) BOOKISH BOYFRIENDS by Tiffany Schmidt
Out May 1, 2018
Tiffany Schmidt is a joy to read, and I've loved her other books . . . but god I am so stoked for Bookish Boyfriends I can barely think straight. First of all this cover is just . . . so much yes. Secondly it feels like it's going to be a love note to any girl who has ever crushed on a character in a book and wished they were seeing those same character qualities within the world around them.
8)
ROYALS by Rachel Hawkins
Out May 1, 2018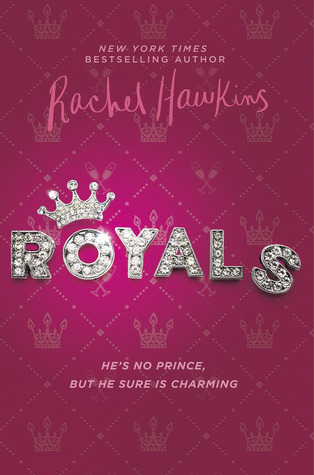 The Mandy that was obsessed with The Princess Diaries is squealing over this book. It sounds so quirky and fun and I'm sure there's lots of tricks ready to throw me for a loop. I kind of want to read this while sipping earl grey from a fancy cup and wearing a tiara. That might be a thing that happens.
9) MY SO CALLED BOLLYWOOD LIFE by Nisha Sharma
Out May 15, 2018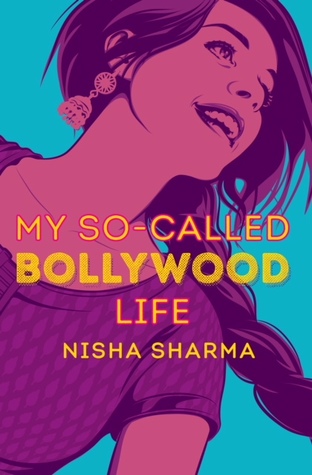 This cover is so fun and gorgeous all at once. I love stories that are coming of age tales mingled with love stories and this one looks like it's going to be everything I could ever want and more.
10) GIRL MADE OF STARS by Ashley Herring Blake
Out May 15, 2018
This is going to be a hard hitter, a tear jerker and a conversation starter and a thought provoker. I've heard amazing things about it, and I'm just so ready to sob into my hands and not be able to put the book down because I'm too invested in figuring out what the truth is.
11)
FURYBORN by Claire Legrand
Out May 22, 2018
I can already say with confidence that Furyborn is going to be one of my favorite fantasies of the year, definitely in the top 5. The depth to this story is mind blowing, so many puzzle pieces stitched together, imagery that will shake you to your core, and characters that will sink under your skin. I've read my arc 6 times now and I can't get over this story, friends. I can't wait for this to be on shelves so you can all be completely caught up in it's glorious beauty.
12) FROM TWINKLE WITH LOVE by Sandhya Menon
Out May 22, 2018

WHEN DIMPLE MET RISHI IS ONE OF MY FAVORITE ROM COMS TO HANDSELL TO PEOPLE LOOKING FOR HUMOR THAT STILL EXPLORES THE SERIOUS DEPTH AND OBSTACLES THAT COME WITH BEING YOUNG ADULTS TRYING TO MAKE THEIR WAY INTO THE WORLD. I LOVE IT SO MUCH I NEEDED THIS PASSAGE TO BE IN ALL CAPS. I KNOW IN MY BONES THAT FROM TWINKLE WITH LOVE IS GONNA GIVE ME ALL THE SAME FEELS AND SO I'M PRETTY MUCH SCREAMING WITH WANT UNTIL MAY 22ND.
13) WHISPER OF THE TIDE by Sarah Tolcser
Out June 5, 2018
SONG OF THE CURRENT was one of my favorite books of last year, and I am so so excited to dip my toes into its sequel. Tolcser writes compelling characters and all the watery imagery and undertones to the book are absolutely PERFECT for the spring season. If you're a fantasy adventure junkie like me you want this on your tbr friends.
14) BRUJA BORN by
Zoraida Córdova
Out June 5, 2018
If you somehow managed to not get your hands on Labyrinth Lost, I highly suggest you get on it NOW. Because Bruja Born is coming and all the magic weaved in with relatable side effects of the human condition make for such an amazing ride.
15) A THOUSAND PERFECT NOTES by C.G. Drews
Out June 7, 2018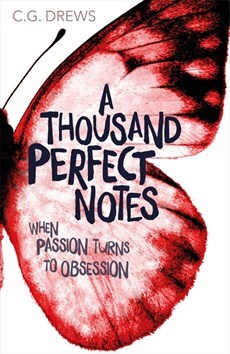 This cover has stolen my heart, all fragile wings and chilling undertones. It's a story about music and abuse and the fact that a heart can come out of that with hope still alive inside of it. I can already tell I'm going to go through five boxes of tissues while reading this and I am one hundred percent okay with it.
What books are you most excited to read???
^_^