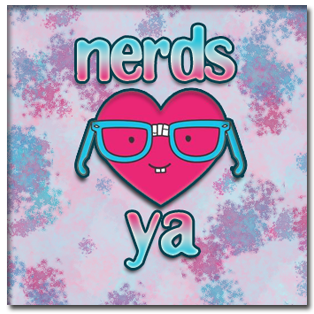 The countdown is on, bookworms!
Back in February, I
mentioned
that I had been chosen as a First Round Judge for the
Nerds Heart YA 2011 Award
.
First Round Winners are being announced from June 13th to 29th
here.
Tomorrow, on June 20th, check back right here as my co-judge from
We're Not Butterflies...
and I reveal the next book to move on to the Second Round.
Yes, you finally get to see the super-secret books I wouldn't talk about! And let me just say: The winning entry is really, REALLY good. Couldn't put it down good. Still with me over a month later good. I can't wait to share it with you, so come back tomorrow :)