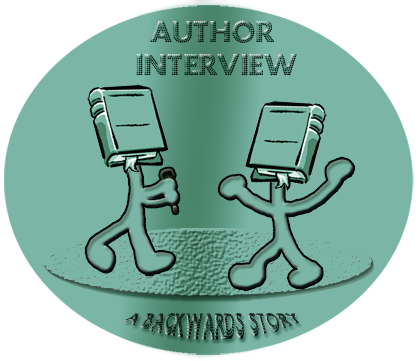 Tia Nevitt spins fairy tales from alternative POVs that most people never even stop to consider. If you recall from my review of THE SEVENFOLD SPELL, she wove together a version of SLEEPING BEAUTY from a Spinner's perspective. Talk about unique! The moment I read Nevitt's novella, I knew I wanted to talk to her about her books, and lucky for all of you, she was just as eager to do so!


Here's' a sneak peek at the interview:


2) What made you decide to write THE SEVENFOLD SPELL from a villager's POV?

I didn't really. THE SEVENFOLD SPELL is a retelling of SLEEPING BEAUTY, and I wanted to write from the point of view of the woman who owned the spinning wheel. Many readers have thought of her as a villager, but I actually envisioned her as living in a tiny neighborhood in the capital city—right where all the action takes place. But the reader is always right!

I wanted to explore the spinster's point-of-view because I wondered what became of all the spinsters after the spinning wheels were banned. I was watching Disney's Sleeping Beauty with my daughter and the plight of the spinsters seemed like such a good seed for a story. I wanted to show how everything in Talia's life changed with the loss of her spinning wheel—her whole future was bound up in it. It happens incrementally, first the loss of an income, which results in the loss of her dowry, which results in the loss of her betrothed, at which time she begins to despair. I tried to put myself in the mindset of a fatherless young lady who is very unattractive, faced with a long life ahead of her with only a cranky mother for company. The only man who ever looked at her must leave… What would she do in search of happiness?

One of the ideas I had from the start is that Sleeping Beauty would actually be Sleeping Ugly. Therefore, I made Talia to be Aurora's opposite. Where Aurora is beautiful, privileged, dreamy and pure, Talia is unattractive, poor, pragmatic—and sensual. I realize that's a bit unusual, but a mousy and shy spinster would have been too much of a cliché, and besides, sometimes the character's choices lead the author, which is very much what happened in this case.


The Book Rat and Books From Bleh to Basically Amazing are both hosting the interview in its entirety on their respective blogs (click their names for access!). I hope you enjoy it as much as I did, especially the way she put together her mermaid lore!

Tia, thank you again for a great interview. I can't wait to read the next two ACCIDENTAL ENCHANTMENTS companions you hinted at!
Check out today's FTF Event Schedule!