Top Ten Tuesday is an original feature/weekly meme created by The Broke and the Bookish.
Every once in a while I participate in this one when I either
1) Like the theme, and/or 2) Have the time!
Top Ten Most Anticipated Books For The Second Half of 2017
Booklovers, we have had an amazing book buffet to pick through so far in 2017. Daring Debuts, Sensational Sequels . . . I feel like I'm constantly squealing over eight books at any given time.
But we still have the second half of 2017 to get through! In this top ten I'll share with you some of my most anticipated books for the rest of this year!
1) ALL RIGHTS RESERVED by Gregory Scott Katsoulis
Out August 29th, 2017
I was lucky enough to snag an e-arc of this fantastic read, and I can't stop talking about it! A dystopian world were you must pay for every word you say, every gesture you make. When the main character, Speth, refuses to speak, her defiance sparks a domino effect she never saw coming. The world building is so rich, and the writing is just brilliant. This debut needs to be added to your to-read list stat! I am so excited for August when I can hold it in my hand.
2) THIN PLACES by Lesley Choyce
Out August 22nd, 2017
It's written in verse, and that format makes me week in the knees right from the getgo. I've just started the arc and the main character Declan had my interest and attention immediately. We get to go to County Sligo Ireland and its "thin places" where the spirit world and human world touch. Does that mean this book might have some paranormal/magical realism undertones? I don't know, but either way I am super excited.
3) SONG OF THE CURRENT by Sarah Tolcser
Out: June 6th, 2017
This cover is 20 kinds of gorgeous. I feel like this is going to have amazing river and water imagery that gives me goosebumps, and it features a heroine who is trying to take her destiny into her own hands. Fantasy, romance, and pirates OH MY.
4) THE GENTLEMAN'S GUIDE TO VICE AND VIRTUE by Mackenzi Lee
Out June 27th, 2017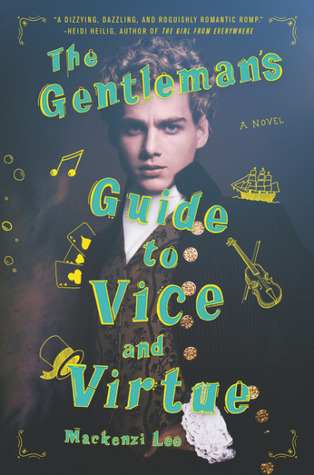 An adventure from Paris to Venice, pirates and highwaymen, set in the 18th century, a main character with a crush on his male best friend. Put all these pieces together and tell me you aren't excited for this book.
5) SAINTS AND MISFITS by S.K. Ali
Out June 13th, 2017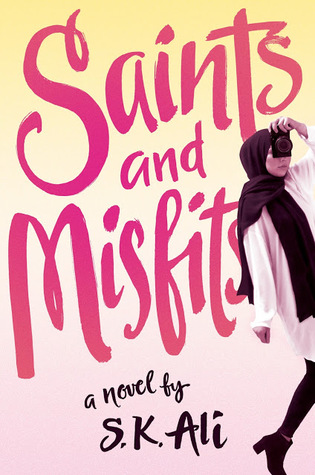 A gorgeous coming of age story. A muslim hijabi teen finding herself amid all the people trying to label her with their own opinions. She navigates love, sense of self, and trying to decide whether she should risk the consequences of calling out a less than saintly member of her community. I feel like this one is going to give me goosebumps and be an adventure that has sweet/funny moments but still opens up dialogue between readers.

6)
THE LIBRARY OF FATES by Aditi Khorana
Out July 18th, 2017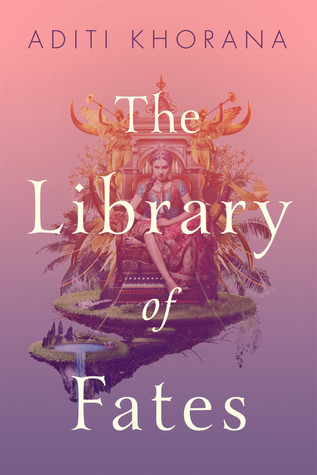 THIS COVER. THIS COVER. DO YOU SEE IT? I'm swooning. Romancing, coming of age, characters that sound so vibrant, a storyline rooted in Indian folklore. I am so excited.
7) DAUGHTER OF THE BURNING CITY by Amanda Foody
Out July 25th, 2017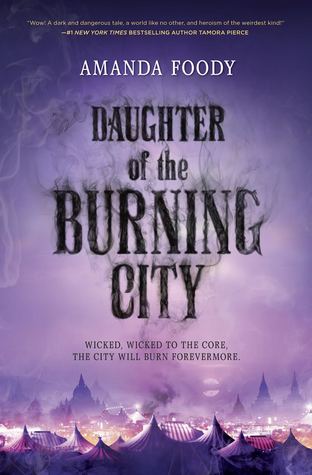 Dark fantasy, god I can never get enough dark fantasy. The traveling circus city aspect makes me think this will be a hit with anyone who was a fan of CARAVAL and THE NIGHT CIRCUS. The main character has the gift of creating illusions . . . but one of them is murdered, which sets off the storyline, and that aspect has me instantly hooked!
8)
THE DAZZLING HEIGHTS by Katharine McGee
Out August 29th, 2017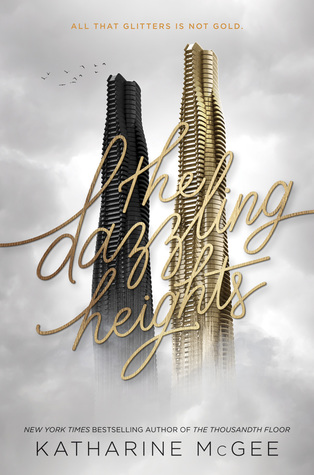 With how much I loved the first book , THE THOUSANDTH FLOOR, I'm super psyched for the sequel. Without spoilers I'll say this feels like a futuristic Gossip Girl, and it takes off where the first book left off, following five teens who now harbor a terrible secret.
9) THEY BOTH DIE AT THE END by Adam Silvera
Out September 5th, 2017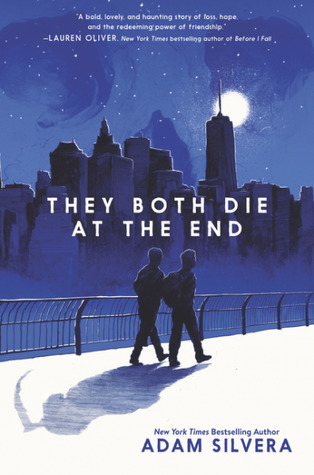 Oh god, this book will probably make me ugly cry into three boxes of tissues, but I am here for it. In a world where you get a call that your death is coming, two men come together to live out their last day, trying to make an impact or make amends, not expecting to fall in love.
10)
OBSIDIAN AND STARS by Julie Eshbaugh
Out June 13, 2017
I flew through IVORY AND BONE last year. The PRIDE AND PREJUDICE-inspired tale is breath-taking and dove right into my heart. The sequel looks set to do the same, especially with main character Mya trying to protect her little sister Lees.
What books are you excited to read during the second half of 2017???
^_^